CONTRIBUTION$
Help us to keep it up!
We rely on the kind contributions of the men who love our Jacks events to keep the Philadelphia Jacks parties up and coming.
If you have (or don't mind taking a moment to set up) a Paypal account, you can contribute any amount using a credit or debit card, or a transfer from your bank to our Paypal.me account:
Or our Venmo account:




scan the code or search for @pjackman in the Venmo app
If you'd like to mail a check please send us an email
Thanks! and - Until we meat again, dear friends, keep on stroking your cock and having healthy, immune-system-boosting orgasms!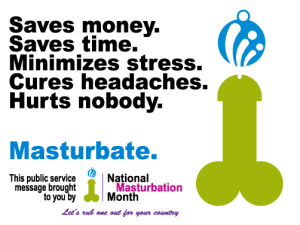 HOW WILL THIS WORK?

• The basic idea: we provide an online video meeting space, and you guys supply the cocks, just like at our regular in-person events.  We will send out an announcement about an hour before each of the parties, with details on how to join us from your computer. The party link and password will also be posted on this page 15 or 20 minutes before each event, for those who aren't on our email list.
HOW SHOULD YOU PREPARE?


• You will need: a computer with a video cam(era).  A phone or tablet with a camera will also work, but - the bigger the screen the more you'll be able to see.
• We're using the Zoom platform for the meatings. If you want to speed things up for yourself you can add the Zoom app to your device ahead of time. The easiest way to do this is to go here: https://zoom.us/download#client_4meeting and download the "Zoom Client for Meetings" and install it. If you're on a phone or tablet you can get it from the app store. If you don't install it before the meating you will be  prompted to install it when you click through to the event - it only takes a moment. You do need to read our Party Agreement and enter the password to join the meating - just click the "Join with video" button and wait for the host to sign you in.If you have concerns about using the Zoom platform you can read about that HERE.
• If you aren't familiar with Zoom - or you just want to see what you look like on cam within the Zoom interface (which is a good idea - you can play with lighting and camera position on your own this way) you can start a one-man meeting in the Zoom client software. Open up Zoom and sign in (you can do all of this with a free account, but you do need to sign  in) with your Zoom account or using a Google/Gmail or Facebook account. Once you're signed in just click on "New Meeting" and get used to the interface.
• When you enter the party, your microphone will be turned off by default. You have the option of turning it on, and we have the ability to turn it back off. Before you join the party, PLEASE: TURN OFF ALL BACKGROUND NOISE - if you have music, a TV, or conversation or whatever going on, and your mic is on, everyone will hear it, and we will be annoyed by it.
• Think about how much of yourself you're comfortable sharing with the meating. As long as your penis is on view, we are fine with you sharing as much or as little of yourself as feels right to you. We don't want to discourage anyone from joining in, but we think it's important that you understand that, not just with our events, but any time you stream video of yourself to anyone else (Skype, Facetime, etc) there is a possibility that the person/people receiving the video will record it. WE WILL NEVER RECORD ANY OF OUR VIDEO EVENTS, but we can't guarantee that other people won't.
If this means all you decide to share is a tight closeup of your cock, well - there's nothing wrong with that - we wouldn't be doing this if we didn't love looking at other men's cocks!
• A REMINDER: If you're signing into the party using a Zoom account that you also use for work or other non-penis-oriented activities, the profile picture and screen name for that account will probably appear when you sign in. If you don't want that to happen, consider starting a new free account with Zoom, from a different email account.If you search around once you've joined us you do have the option of changing your screen name - click on the Participants button at the bottom, then find yourself in the list and use the More.. button to get to Rename.
HOW DO YOU JOIN THE MEATING?

• Join our email list if you aren't already a member, so you'll receive the party invite, or check back on this page around 15 minutes before party time.
• If you have already installed the Zoom app on your device, you should be prompted to start it up by your browser. When you do so, you'll need to enter the password for that meeting. If the host has started the meeting, you should see a window showing you what your camera will be showing when you join the meating. Click "Join with video" (or similar) button. This will put you in the Waiting Room until the host has time to sign you in. Please read the Consent Statement on the Waiting Room screen, which explains the nature of the event and forbids anyone under 18 years of age from entering. If you don't consent to participate in a sexually explicit video event, or if you are under 18 years old, PLEASE QUIT THE ZOOM APP and don't enter the party.
• Once you've been admitted to the party, take a look at the video that you're streaming to the party and make sure that it looks OK to you, and that your penis is included in the view. ONLY MEN WHO ARE SHARING VIDEO OF THEMSELVES THAT INCLUDES A VIEW OF THEIR PENIS WILL BE ALLOWED TO PARTICIPATE. Show or GO buddy, - That's the rules.
• You're in the room, man! You might want to spend a moment getting used to the interface, or just dive right and have a great time! There's a "gallery view" button on the top right that will show all of the men who are online. If there are more than will fit in the main screen, look for controls on the right to see more cams. If you see a man who you want to focus on, hover over his square and use the dropdown menu to 'pin' his cam-view.
• As stated above: you will have the option of turning your microphone on, but please only do so if there's something you really want to share with everyone, and then turn it back off. If your microphone is on, everyone in the meeting will hear whatever you say, along with any and all background noise, so please don't use the audio if you have non-party-related sound going on.
• There are two kinds of built-in text Chat: if you click on the 'Chat' button at the bottom of your screen you'll bring up the chat window. You can use this to send a general text message to everyone, or, using the "participants" dropdown menu, you can send a text message to an individual. Please use these responsibly!
• If you have any questions during the event don't hesitate to send a text chat to the party host and he will get back to you as quickly as possible.